Capitol Cinema is one of the Mumbai's oldest theatres. Located just opposite 
Chhatrapati Shivaji Terminus
, it was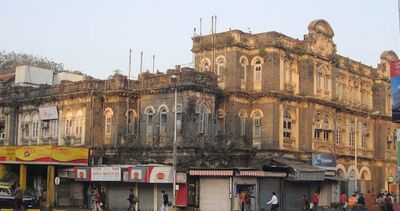 built by Kunvarji Paghtivala. It is a Heritage grade II Victorian structureconstructed in 1879. Originally a theatre for performing arts known as Tivoli . It got its present name in 1928 when it was converted to a Movie theater .
Ad blocker interference detected!
Wikia is a free-to-use site that makes money from advertising. We have a modified experience for viewers using ad blockers

Wikia is not accessible if you've made further modifications. Remove the custom ad blocker rule(s) and the page will load as expected.