Raghuleela is a mall situated in Kandivali, a suburb in Mumbai. Developed by Raghuleela Properties Pvt.Ltd., the mall covers 400,000 sq ft (37,000 m2)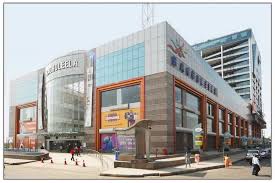 commercial space having four floors and more than 800 shops. There is double level parking for over 500 vehicles and it provides exclusive banquet hall with corporate level service. It has a video gaming zone and a bowling alley. You can also find My Dollar Shop, Klozet Kidz, Cotton County, Madame and Fashion Funk. It has 12 escalators with two capsule lifts for public use.
Ad blocker interference detected!
Wikia is a free-to-use site that makes money from advertising. We have a modified experience for viewers using ad blockers

Wikia is not accessible if you've made further modifications. Remove the custom ad blocker rule(s) and the page will load as expected.